What is Auto Vehicle Parts for You?
Auto Vehicle Parts will help you with your vehicle problems. They can fix or replace parts that have been broken, worn out, or damaged during a car's lifetime. They can also select components that have been injured in accidents or by natural wear and tear.
Business Accounting Corporation, DBA Global Solutions is an auto parts supplier that has emerged as one of Long Island's most significant car parts suppliers. We sell most everything—car parts, chassis pieces, and accessories—for shipments the day after the transaction.
Grade offers parts for all your car's needs, from car lights to engine work or anything else you might need. Grade's specializes in late model auto parts.
Business Accounting Corp, DBA Global Solution is a one-stop outlet for your nearly new auto part needs. We acquire almost all new OEM automobile parts and accessories. These prices are very affordable, and our motto is to offer discounts on top products.
Clients' orders will be shipped to residential or commercial shipping addresses. Our customer support is available round the clock, which makes ordering easy.
We provide authentic parts of the highest quality and have a 24-hour delivery service that makes it easy to find hard-to-find car parts.
Who we are
We are a Leader in Industrial Market
We offer a wide range of repair services to vehicle owners located in your area. We provide reliable and trustworthy garages for our customers can repair their cars at our Business Accounting Corp DBA Global Solution; we fully appreciate it.
Equipped with
All Latest Tools
We are available
7 days a week
Mail Us Any Time
info@autovehicleparts.com
Call Us Any Time
+1 (252)-503-4920
Get a Solution for All Your Car Needs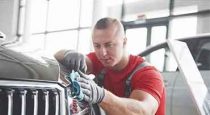 At our Business Accounting Corp DBA Global Solution, we fully appreciate how difficult it is for people to find reliable and trustworthy garages where they can service and repair their cars.
At our Auto Vehicle Parts, Preventive maintenance (PM) is the regular and routine maintenance of equipment and assets to keep them running and prevent any costly unplanned downtime from unexpected equipment failure.
At our Auto Vehicle Parts, we recommend that you get your tires rotated approximately every 7,500 miles or six months.
At our Auto Vehicle Parts, The light could be a minor issue, such as a faulty gas cap, or it could mean something more serious, such as a misfiring engine.
HAPPY CLIENTS
Get a Solution for All Your Car Needs
WHAT CLIENTS SAY ABOUT US
Told them to replace my belt tensioner due to frequent squeaking after replacing my belt. They looked around and said, "nope, take the belt back and ask for a new one under warranty".. Charged me $12, and after installing a new belt, turns out they were right.
I would recommend AutoVehicleParts to anyone without a doubt! Very professional and reliable. The best customer service and reasonable prices. My go to auto shop from now on!!!
I took my car there to get fixed after I was hit and my rear upper controler arm was bent. They gave me the best estimate, and had the work done super quick! The customer service was amazing, and they were very polite and knowledgable!
We specialise in repairing accident damage to vehicles. In fact, we're the second largest accident damage repair network.
About Us